Sunset and Night Photography in Olympic National Park, USA




posted on 21st of august, 2014
I recently took some time with my daughter to make the trip to Hurricane Ridge in the Olympic National Park, Washington (state). We were taking advantage of a new moon to do some stargazing in the clear air at 5200 feet. We arrived before sunset and walked some of the area trails. The deer were very cooperative models. I took several shots of this male deer and positioned myself so I could capture the deer with the mountains in the background. He was feeding so his head was down most of the time. Patience paid off because when he final raised his head, I snapped this image: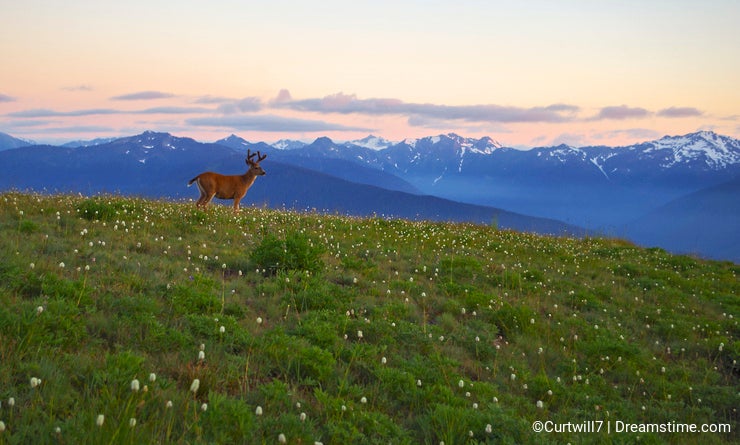 Using a tripod shooting 1/40s at f4 with ISO100, I was happy the deer did not move during the exposure.
As the sun set, I took this shot (1s, f22, ISO100):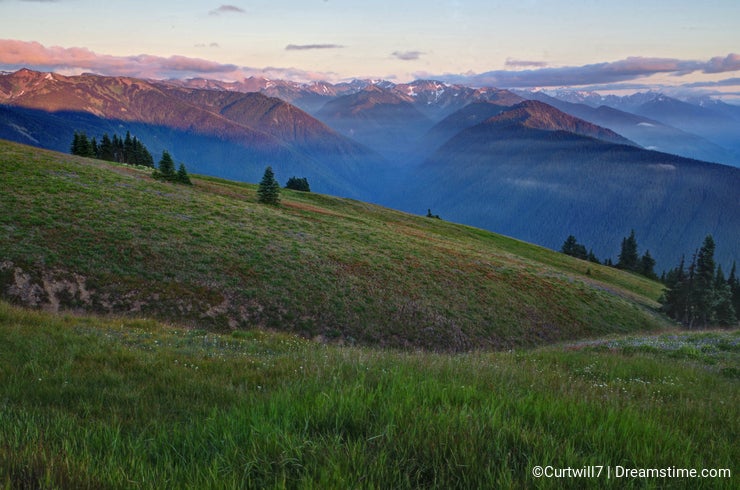 Finally, once it was dark enough we looked at the stars and I set up for some night shots. This image is looking south over the mountain range (20s, f1.8, ISO3200 using a 50mm lens; two image vertical panorama):
If you get the chance to visit this wonderful and diverse park be sure to take your camera!!
Thanks for reading and enjoy!
Curtis Smith (Curtwill7)
Comments (13)
Thanks for the comments Rayzer1. It is very much appreciated!
I don't know the Larsen doctors. I will keep my ears open.

Curtis

Posted by

Rayzer1

on October 18, 2014

Gorgeous work! I notice you are from the Kingston area. I was just up there enjoying the fall colors and visiting my aunt and uncle, Drs. Stephen and Robin Larsen. They are fairly well known in the arts community; maybe you know them?

Thanks again everyone for your comments on this blog post. Here is one more from the same night as the others:



Curtis
Curtis,

What a truly beautiful location. I love the colour in the second picture!

Keep up the great work :-)

Posted by

Celiaak

on August 23, 2014

Magical images, specially the one with the deer.

Very nice shots,I'm from the east side Spokane area. We do have some nice scenery here.

If you go there on a summer evening, the deer are much more visible. They usually are scarce during the day when many people are there.

The star gazing is fantastic as well so if you have a good telescope bring it along. The Milky Way image actually has a meteorite trail in the upper right corner but you can barely see it in the thumbnail.

Thank you to everyone for the encouraging comments!

Posted by

Jdanne

on August 22, 2014

It's a very nice place - I have been there but the deers didn't show up:



Posted by

Gretes

on August 22, 2014

Wow! Beautiful :-)

Posted by

Oliena

on August 22, 2014

Wonderful experience. Thanks for sharing!

Beautiful photos. Love the deer shot particularly.

Posted by

Joe1971

on August 22, 2014

congratulations! it very beautiful.

Great pics the outdoors is a great place thanks for sharing
Comments (13)
This article has been read 1019 times. 2 readers have found this article useful.
Photo credits: Curtis Smith.