How to Sell Stock Photos




posted on 20th of november, 2014
If you're on Dreamstime you probably want to sell your photos, so let me give you a few suggestions on how to actually earn some money out of your images.

First thing to consider when shooting stock photography is usability. Before shooting something especially for stock, you need to imagine how those images could be used. If you can find a few possible uses, you're on the right track.

It could help if you ask yourself: "Would I pay for photos on this subject?" If you're not sure, you can visit the popular tab a few times and see what are the most popular images, the most searched keywords or check out a few portfolios of our popular photographers. You can perform a search and see what kind of images, on a given topic, would sell. Or you can even search what images our clients use and how.

 



Research is very important in stock photography, so pay attention to the most popular files and try to find the secret ingredient to success. From what we've learned so far, the most successful images are crisp, vivid and with a clear concept. Learn how to compose your images so the buyers could easily find a copy space or crop them according to their needs.

Once the shooting is over, make a selection of your favorite images and then extract the best of them in order to submit. Try to improve the colors and sharpness in a post processing software, but don't exaggerate, because most of the buyers need truthful images.

If your photo shooting involves people (professional models, friends, family or even yourself), you must attach a Model Release for each visible person in a picture. You'll find a blank MR in the Utilities area, print it and have it filled in and signed by your model, yourself and a witness. The fields marked with * are mandatory. Upload the signed Model Releases in your MR Library when you're done.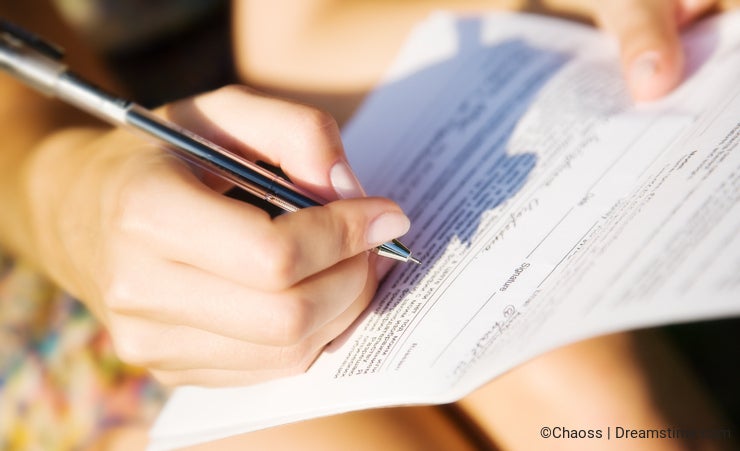 Dreamstime has 2 main sections: Commercial RF and Editorial (both valid for still images or video).

Commercial RF images should not contain any logos or copyrighted work for which you don't have a signed Property Release form. Also, it shouldn't contain any visible people without a signed Model Release.

If you have images that don't follow the rules for commercial RF, and you think they could still be used by magazines, newspapers, news websites or blogs, you can submit them to the Editorial section. Please note that, in this case, the post processing should be kept to a minimum: adjust the colors and sharpness and don't alter the reality when cropping.

Check your images at 100% size to decide in what section would they fit and proceed to uploading the pictures. After the upload is done, you will find your images in the Unfinished Files area of your account, where you can start the submission process.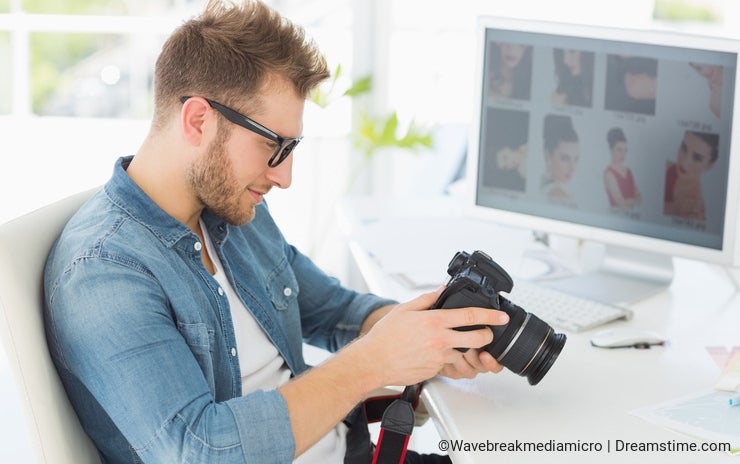 Choose the section (commercial or editorial), provide the necessary information (Title, Description, Keywords, Categories), attach Model Releases or Property Releases if needed and you're ready to submit your images for review. Pay close attention when filling in the Title, Description and Keywords and make sure they're accurate and relevant.

If you're using our mobile app (for iOS or Android) you will be tempted to fill in just the minimum required, but you'll increase your chances to sell if you go back to our online platform afterwards and provide more information (more keywords, better description, assign categories).

The fun part begins after you submit the images. We have the largest base of customers in the industry, but if you really want to make a difference, self promotion is the key to success.

Share your images in social media networks like Facebook, Google Plus, Twitter, Pinterest or whatever you're using most (the sharing links under each image have a referral code included). Write about them on your blog, show them to potential clients, tell your friends and family, discuss them on photo forums. Let the world see your creation and try to get some feedback on it, but avoid spamming.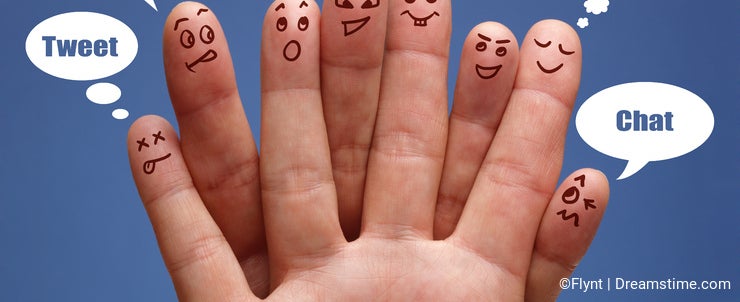 Participate in our monthly photo contests for a chance to win cash prizes and other contributors' appreciation.

Follow Dreamstime on our social media pages to get the latest news and trends, keep an eye on our photo forum and participate if you have useful information to share, keep yourself up to date with the industry.

Take your time on every step and do it properly, you will see how rewarding it is.

 

Comments (27)
Thanks for your help

Many thanks for all this information, so much so I'm going to print the article to attach to my Mac, so it is in view at all times. Thank you once again

Thank you for Sharing your views and visions, very usefull article, i hope to do better in 2015.

Posted by

Wxh6763

on January 11, 2015

A good article for useful! 
I want do better in 2015 but I find can't write blog and uploading and editing. Till today, I have 1452 images online and 136 sales altogether. Among of it, I have finished 4 assignments and one picture was Editors' choiced.But since last November, I don't know what' the matter, the uploading and edit picture was too difficulty! Some pictures uploaded can't be sent in pending and new picture can't be uploaded. All this is really let me afflictive.

informative...thanks a bunch!

Thank you for good tips,very useful informations!!!Thanks!

Thanks for this useful information!

Posted by

Jonkio4

on December 16, 2014

thanks for sharing :)

Posted by

Famed01

on December 11, 2014

Thanks for sharing!

Posted by

Mteeuw

on December 07, 2014

Thanks for sharing!

Posted by

Dudau

on December 07, 2014

Thank you for reading!

Thanks Viorel is a wonderful summary remember that often;-))

Excellent text, contains all the essential things, even if we all know it is good to be reminded.

Posted by

Gretes

on December 06, 2014

Great article. Thanks!:-))

Great, thanks for all the helpful info!

Posted by

Viocara

on November 23, 2014

Thank You! Good Advices!!!

Posted by

Dudau

on November 23, 2014

Thanks for reading, and if you have friends interested in selling their photos, don't forget to share :)

This is exactly the kind of information I was looking for. Thank you for answering some of my questions.

very interesting informations! thank you for good tips ;)

I use tsu to promote my portfolio: https://www.tsu.co/lucasarg

All good reminders! Thanks for sharing.

Posted by

And19sv

on November 21, 2014

This is a "must read" for all new contributors!

Posted by

Dudau

on November 21, 2014

Thank you for reading guys!

Thank you for this article. I didn't know that you could look up popular photos. That's extremely helpful.

Posted by

Hellen8

on November 20, 2014

Thanks for your good advices, especially for new contributors :-)

Great article. Thanks!

thanks for your suggestions!!!
Comments (27)
This article has been read 6502 times. 23 readers have found this article useful.
Photo credits: Chaoss, Flynt, Gpointstudio, Sandra Cunningham, Wavebreakmedia Ltd.