17 ways to enjoy tea around the world




posted on 24th of february, 2015
I am a tea drinker, anyone here at the office will confirm that for you. I have this huge mug that is always filled with brewed teas from all over the world.
If you think tea is a beverage you obtain from dunking a tea bag in hot water than you must read on, and if you know your tea than you definitely must read on.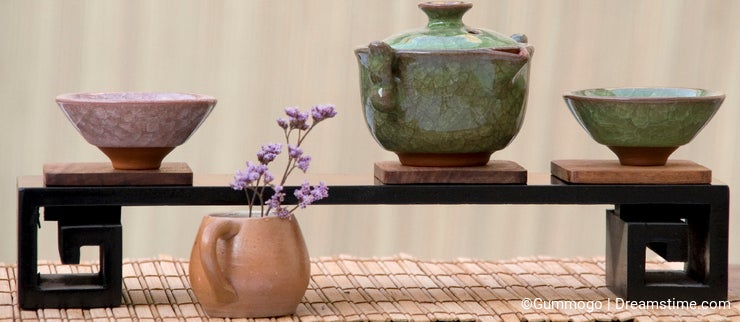 We'll start our journey in Japan maybe the most famous tea drinking country out there. Their tea ceremony has books dedicated to it, it features in movies and is a conversation piece. There are courses you can take to learn it and it can take a lifetime to perfect the Way of Tea.
But Matcha, the ceremonial Japanese tea, can be enjoyed in everyday life without worrying too much about etiquette. All you have to do is boil water, let it cool to 70°C and pour it over 2 scoops of Matcha tea then whisk it with the bamboo whisk. It will make for a frothy, tasty drink and it's guaranteed to wake you up.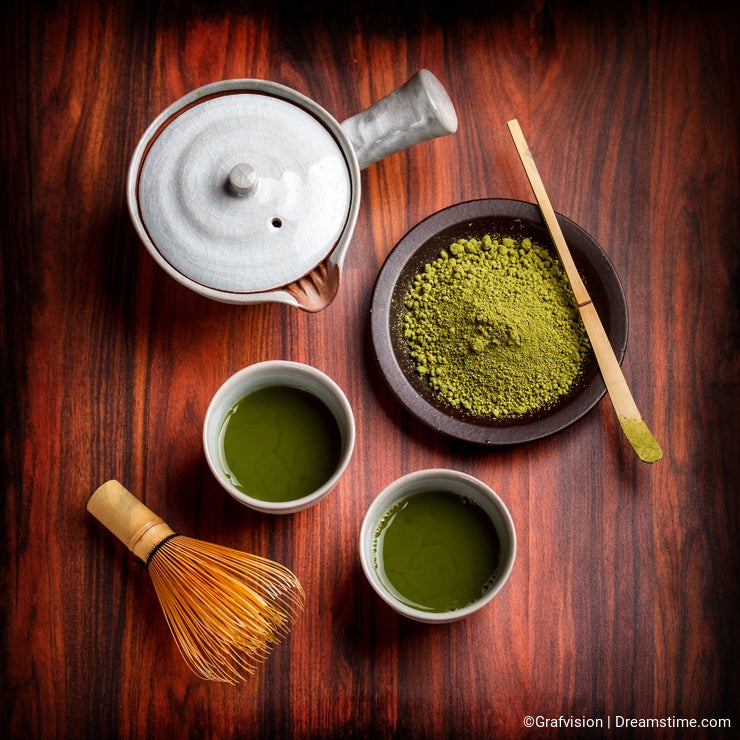 India is well-known for the Darjeeling tea produced in the region with the same name, in West Bengal. It comes from small-leaved Chinese variety of Camellia sinensis rather than the large-leaved Assam plant. It's history began in 1840 with Dr.Campbell, a civil surgeon of the Indian Medical Service who transferred to Darjeeling in 1839 from Kathmandu, Nepal and used seeds stolen from China to begin experimental tea planting, a practice he and others continued during the 1840s. The British government also established tea nurseries during that period. Commercial development began during the 1850s. During 1860-1864, the Darjeeling Company was established with 4 gardens.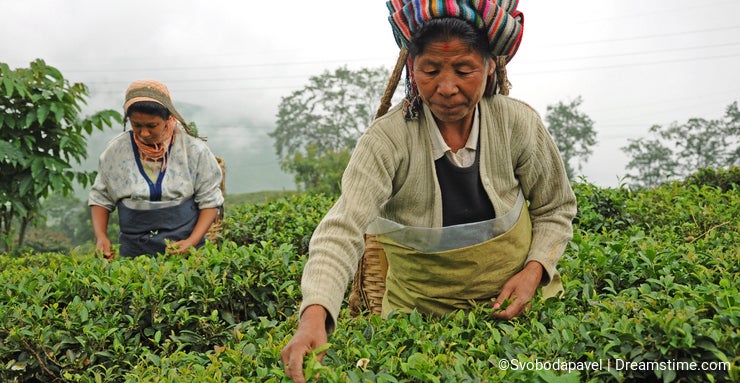 Back on the old continent, in good old England, tea is a culture since the 18th century. When you have tea with your friends it's never just the beverage itself, which we all know must be served with milk, but a culinary occasion that involves lots of biscuits, scones and other confectionery guaranteed to leave your mouth watering.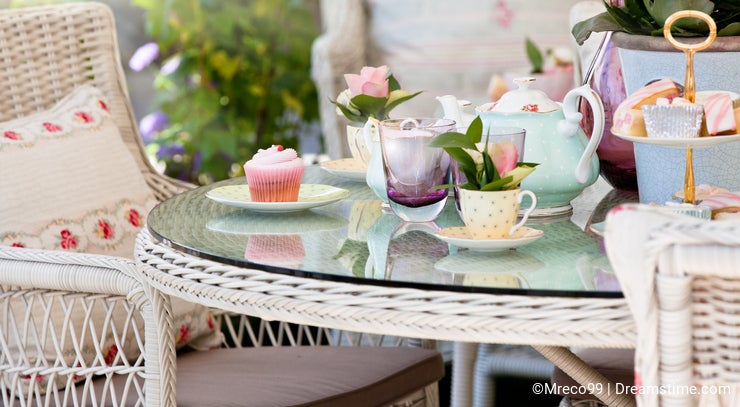 When you think of Turkey the first beverage that pops to mind is the traditional coffee but they will also serve you with some really nice tea. Turkish tea is called çay (pronounced Chai) and is a black tea which is consumed without milk produced on the eastern Black Sea coast.
Tea became popular in Turkey in the aftermath of World War II when coffee was scarce and expensive. You will be able to consume Turkish tea in shops, restaurants and when you are invited into friends houses.

 




If you'll even wonder through Tibet you will learn that tea is an integral part of everyday life here. Before work, a Tibetan will typically enjoy several bowlfuls of butter tea and it's also a beverage served to guests.
Nomads are said to often drink up to 40 cups of it a day as the butter will provide much needed caloric energy.

According to the Tibetan custom, butter tea is drunk in separate sips, and after each sip the host refills the bowl to the brim. The guest never drains his bowl; rather, it is constantly topped up. If the visitor does not wish to drink, the best thing to do is leave the tea untouched until the time comes to leave and then drain the bowl.

Butter tea is also used for eating tsampa, a food staple made of roasted flour, usually barley flour and sometimes also wheat flour, by pouring onto it, or dipping the tsampa into it, and mixing well.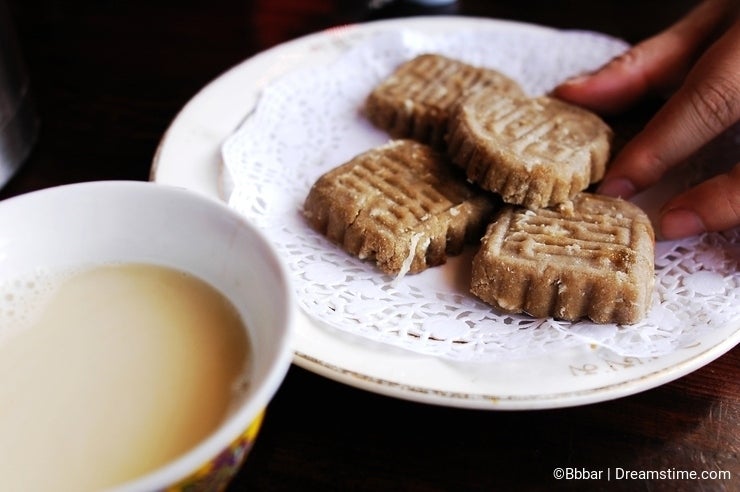 Go to Morocco to taste the Tuareg Tea a green tea prepared with spearmint leaves and sugar, traditional to the Maghreb region. The serving of mint tea can take a ceremonial form, especially when prepared for a guest. Traditionally in the Maghreb, whereas cooking is women's business, the man of the house will prepare the tea.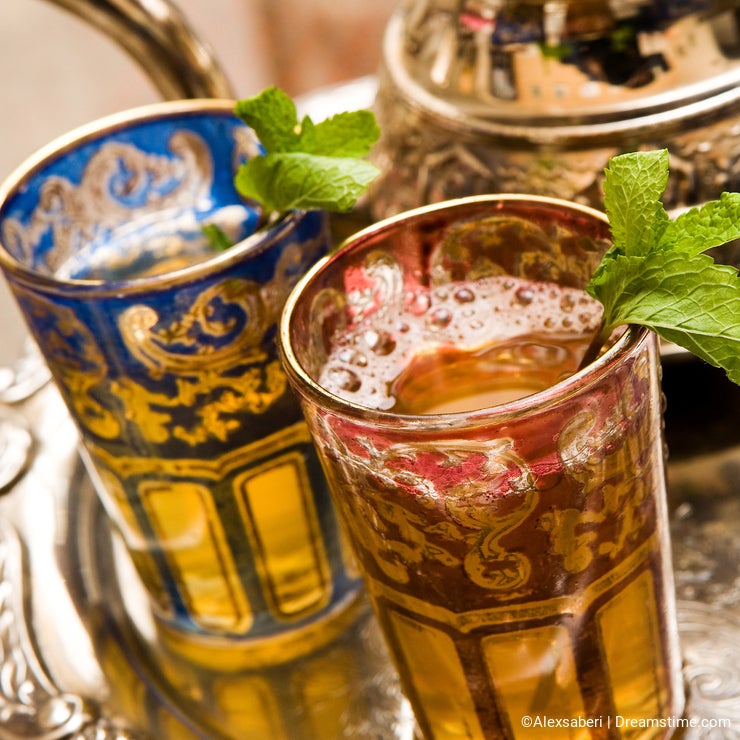 In Hong Kong you can taste the traditional milk tea also known as "pantyhose tea" or "silk stocking tea" because it is often brewed in a large tea sock that resembles a pantyhose. It has a smooth, creamy texture thanks to the evaporated milk and it originates from British colonial rule over Hong Kong.

 




Bubble tea, also known as pearl milk tea or boba milk tea was invented in Taiwan in the 1980's and it contains a tea base mixed/shaken with fruit or milk, to which chewy tapioca balls and/or fruit jellies are often added. A must try if you're visiting.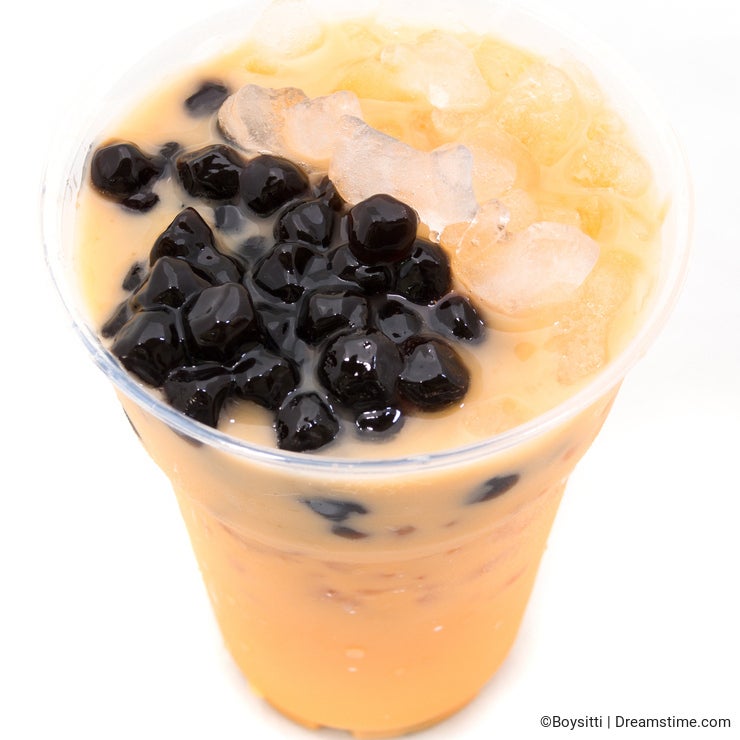 In the United States, iced tea makes up about 85% of all tea consumed and is a very popular as an alternative to carbonated soft drinks, especially in the hotter southern states of America. It may be freshly made at home, or available in bottles and cans, and at self-serve soda fountains. Restaurants typically give the customer the choice of sweetened or unsweetened.
The oldest printed recipes for iced tea date back to the 1870s. Its popularity rapidly increased after Richard Blechynden introduced it at the 1904 World's Fair in St. Louis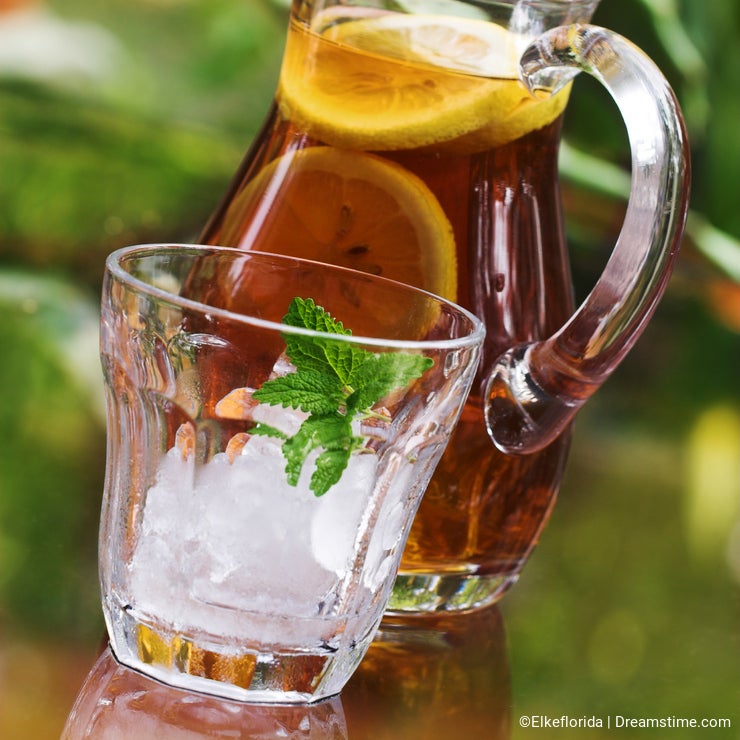 Tea has had a rich and varied history in Russia since 1638, when a Mongolian ruler donated to Tsar Michael I four poods (65–70 kg) of it. The cold climate made it a popular choice of drink and it was traditionally had in the afternoon, but gradually spread throughout the day. It's prepared in the famous beautiful samovar and it's brewed in two steps so that each person will enjoy the tea as they wish to.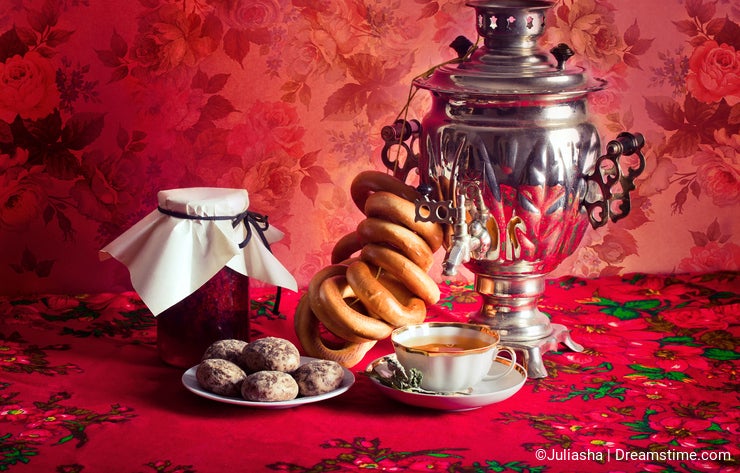 In Pakistan tea is popular all over the country and it has a history of thousands of years, even though it's not produced here but rather imported. In Kashmir, Kashmiri chai or "noon chai," a pink, milky tea with pistachios and cardamom, is consumed primarily at special occasions, weddings, and during the winter months when it is sold in many kiosks while in Karachi, the strong presence of Muhajir cuisine has allowed the Masala chai version to be very popular.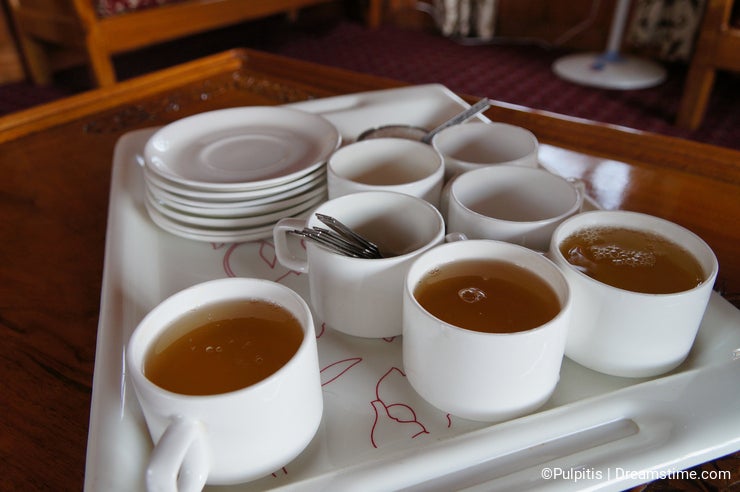 In Thailand you can enjoy Thai tea - cha-yen - a strongly brewed Ceylon tea to which a variety of spices will be added as well as milk that then will be poured over crushed ice.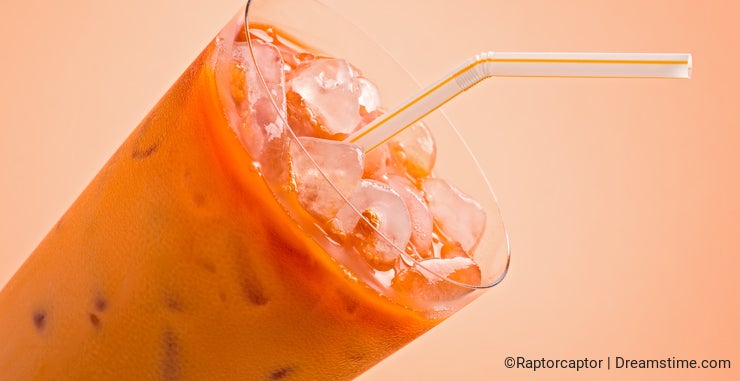 The practice of tea drinking has its roots in China. According to popular legend, tea was discovered by Chinese Emperor Shennong in 2737 BC when a leaf from a nearby shrub fell into water the emperor was boiling. Tea is deeply woven into China's tradition and history. Most Chinese teas are consumed in China and are not exported, except to Chinese-speaking communities in other countries. Green tea is the most popular type of tea consumed.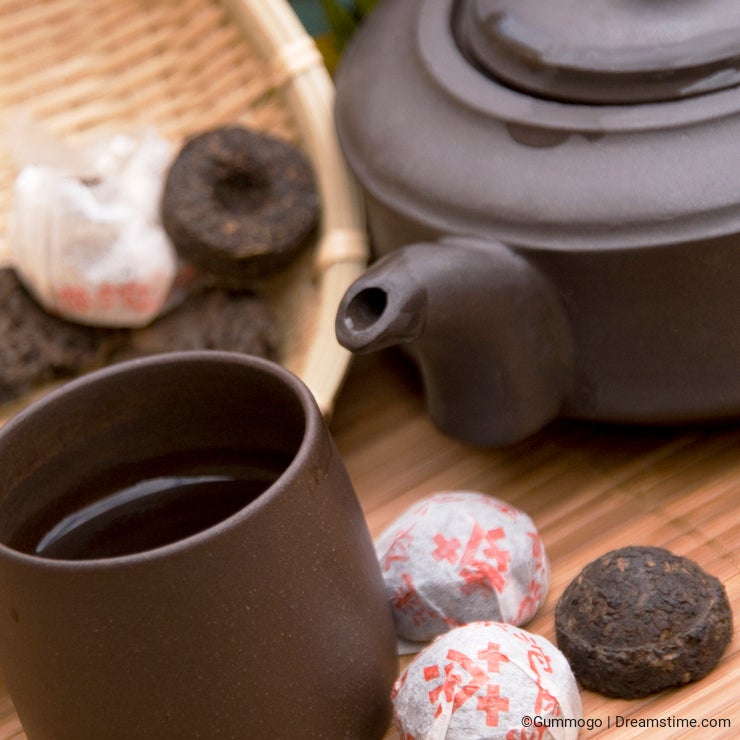 Throughout South America, particularly Argentina, you will be able to enjoy yerba mate, a strongly caffeinated infused drink prepared from the leaves of the plant with the same name. Dried leaves are steeped in hot water and it is served with a metal straw, a bombilla, from a shared hollow calabash gourd.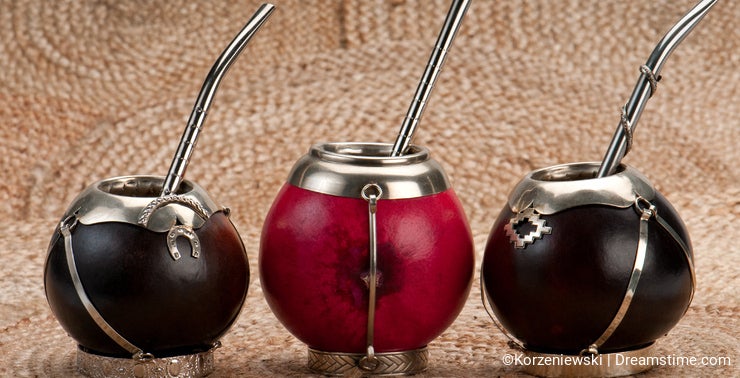 In South Africa the tea of choice is Rooibos, usually grown in the Cederberg, a small mountainous area in the region of the Western Cape province of South Africa. The fermented leaves are used to prepare this tea much in the manner of black tea.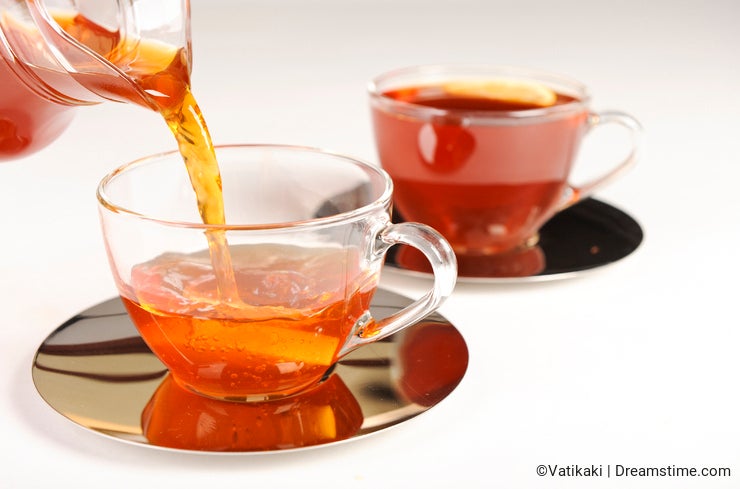 In Mauritania mint green tea has a specific serving ritual. Drinkers take three cups each, increasing the sweetness of every new cup, so you start bitter and end sweet.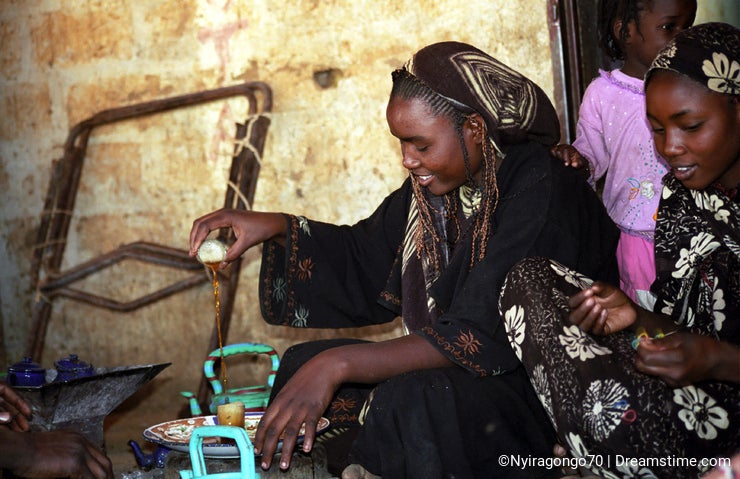 Malaysia has the perfect tea treat for you, Teh tarik, a frothed black tea, sugar, and milk served hot. It will be great with a roti pancake and incredibly sweet.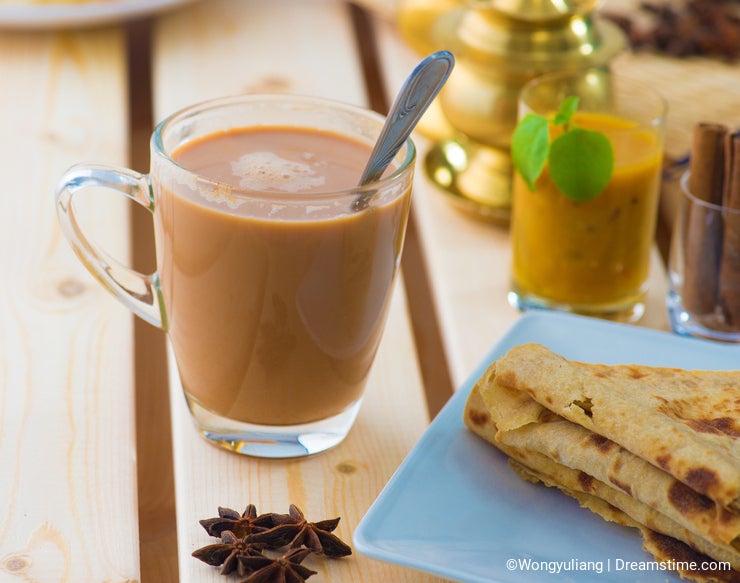 I hope you've enjoyed our little tea escapade as much as I did. No go brew a good one.
Comments (18)
Fun blog, and great images!

Nice blog and beautiful images! Well done and thank you for sharing!

Intersting blog article,the images are great quality.Congratulations

I love tea!

Hi from Turkey, (drinking tea writing these words) :))

Here is another one from Morocco,


So very interesting! Love them all, but especially the Mauritania one.

very nice artical and wonderful photos! I learned more about tea than I ever knew

[imgr]51246381[/imgr] Arabic #tea in #Egypt

[imgl]51246381[/imgl]

ARABIC TEA



sorry Bec image wont work :(
I simplyyy lovve Tea! Days are not good if I don't start with tea!
These photographs are so attractive...and a very interesting article!

I really don't like tea myself, but a very interesting read that I enjoyed!!

Posted by

Wxh6763

on February 25, 2015

A very interesting and intellectual article. Especially something about China is very right.

I love tea !

Very interesting article and great photos! Nice mix of history and culture. I'm going to make some green tea now :-)

Posted by

Hellen8

on February 25, 2015

Very interesting. Thanks for sharing ! :)

I stayed among the tea plantations in Sri Lanka. It is a great country to visit, such a rich history and such diversity - great spot for photography and good tea, and discussions on cricket, and eating curry for breakfast :-)

This is very useful information for tea drinking lovers, well supported with plentiful pictures from the talented Dreamstime photographers. Excellent article.

Posted by

Mrnvb5

on February 24, 2015

Interesting, informative statya.I wonderful pictures chosen for her. Thank U! Sorry did not mention Sri Lanka - home of Ceylon tea. A tea there is simply magnificent.
Comments (18)
This article has been read 5919 times. 7 readers have found this article useful.
Photo credits: A Sab, Bbbar, Boysitti, Elkeflorida, Grafvision, Zoltan Gabri - Gabos, Juliasha, Daniel Korzeniewski, Leyla Ismet, Maocheng, Mreco99, Attila Jandi, Pulpitis, Glenn Price, Pavel Svoboda, Vatikaki, Wong Yu Liang.