Your business models look old and ugly




posted on 25th of january, 2016
Don't get mad, they're still young and beautiful, they just pose, dress and look oldfashioned. Here are a few things you need to pay attention to when working with models for a business photo shooting:

1. The right expression
 


Don't you find fake forced smiles irritating? So do buyers. Would you buy something from anyone who seems to have a smile glued on their face? Not really. People will avoid using a fake smiler in ads mainly because the model fails to engage the audience in an authentic manner and doesn't invite people to shop or trust the organization. Act natural, look natural, smile natural :).

2. The age issue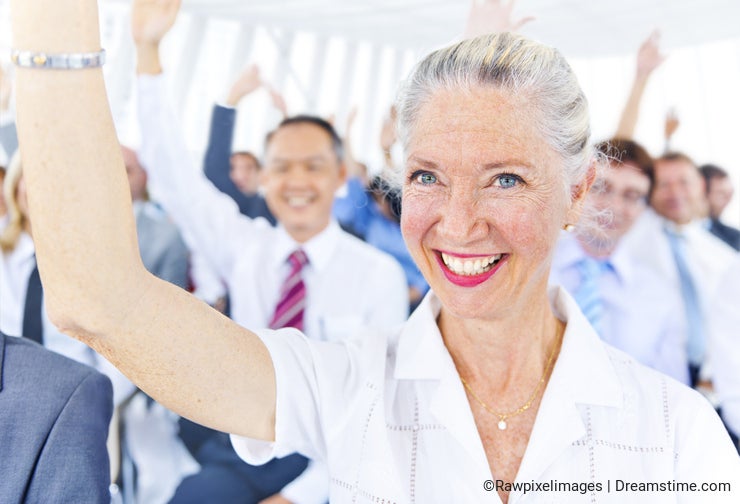 Who told you you have to be old to be a manager? Don't tell people they have to grow old in order to succeed in their profession. Fortunately, managers' age range from 20 to 80 and even higher. So cover all these ages with confident, charismatic and trustworthy looking models. I don't wanna wait until I'm 55 to be a manger. On the other hand, a middle aged manager is someone more likely to inspire trust. And if he/she is a cool person, then you've won the young audience too.

3. Business dress code?
 


We're so full of grey and blue and black. Yes, they're great colors and they're classic for business but we'd say that as long as the colors are neutral and light, your models can wear orange, pink and red shades. Even if it means to borrow some clothes from into-fashion friends, update the wardrobe from time to time, it may do miracles on your models' overall looks.

4. The Office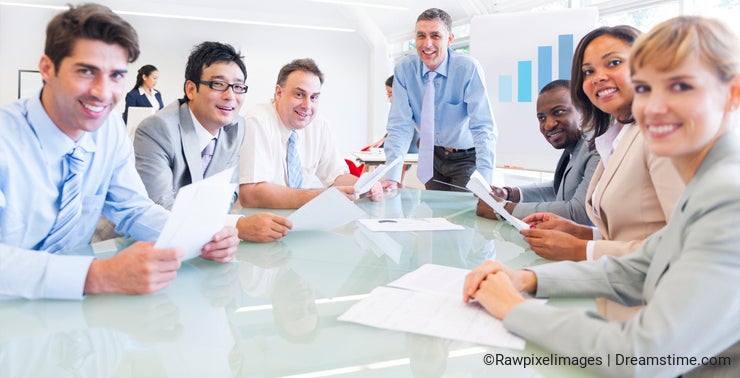 The unfortunate office view we often get is that of a male business manager and a provocative secretary wearing a miniskirt. To avoid any comments on this, let's just say this is a very niche pose. You won't sell it much. It's unrealistic and whatever ....ist. The modern office is egalitarian, multicultural, multi-generational, well lit and fun looking. Modern office equipment also helps.

5. Static should be dynamic
 



You know the pose - statue like people, frozen in handshakes, grimaced conversations, pretending to do whatever. Not convincing. Try harder, exercise in front of the mirror. Or just let the models act natural, speak natural, work natural. Throw away the script, you might get better results.

Wondering why we wrote this? We just put our buyers' feedback in a nicer and more diplomatic way. Food for your thought.

Comments (23)
Age does not necessarily guarantee wisdom. A college degree is good but it is only a starting point. Experience, both good and bad, is the best teacher. You don't need an MBA to be successful so use the funds for a down payment on a house. Listen to your employees because you don't always have the right answers. Be yourself. You don't need to emulate someone like Steve Jobs or Bill Gates to be successful. John Allen

wonderful tricks ....!!!!

You don't "have" to be old to be a boss, but usually you are old when you become a boss.

Great post! Thanks for tips!

Posted by

Herotop

on February 19, 2016

Thank you for the advices.thanks Carmen Pietraru':-)

Ha! Thats right - skip booring business :-)

http://www.pieamsuk.co.th/APY/

wow very cute.

Very good piece - as a buyer I find it disheartening to wade through lots of 'classic' blue/silver tinted photographs of corporate-looking manikins with fixed smiles staring into the camera. This is not what workplaces look like today, even in large organisations. Most of our clients now do not wear ties at work, and when they do they are making a fashion statement. This is a great blog piece, which all should take to heart.

Posted by

Onime

on February 03, 2016

great blog. Thank you for the advices.

i'm really appreciate for this, thanks Carmen Pietraru'

Good points - thanks for the info. :-)

Posted by

Jadedme

on February 01, 2016

Wisconsinart ...ha ha ha LOVE IT!

well, people on photo #2 on top - look like they have nothing in common with any kind of business ;-)

The negative feedback must be based on the models I use...

   



Do people really want to see how a REAL workplace looks like and would they use it to advertise an idea or product? Where i work people chose their worst rags to come to the office. No thanks, I rather see stock photos of workplace.

Well said. It's time to rethink.

useful information thanks for the service.Teddy.

Posted by

Alvera

on January 31, 2016

Useful. Thanks.

Posted by

Maigi

on January 28, 2016

Nice. Long time I have wanted to say many things what have been expressed here in such an eloquent way. I love this blog. Thanks!

but the photos - bright and cheerful))))))))))))))))))

not sincere smile (((((.
on the picture .
both on the parade ground -
- Slim! "chiiiz"

Yes, things sure have changed in the world of business. For some anyways... )
Comments (23)
This article has been read 6449 times. 14 readers have found this article useful.
Photo credits: Gstockstudio1, Monkey Business Images, Nyul, Rawpixelimages, Wavebreakmedia Ltd.