Abandoned buildings




posted on 24th of june, 2016
I am fascinated with abandoned buildings. The idea of exploring the past through the walls of the forgotten building shells we have left behind has an allure to me. When I see a building that is overgrown with trees and is obviously not taken care of, I am drawn to document the memories hiding there.

This first example is a building I stumbled upon while photographing next to the Ohio in West Virginia. I plan on returning there to photograph the interior at a later date.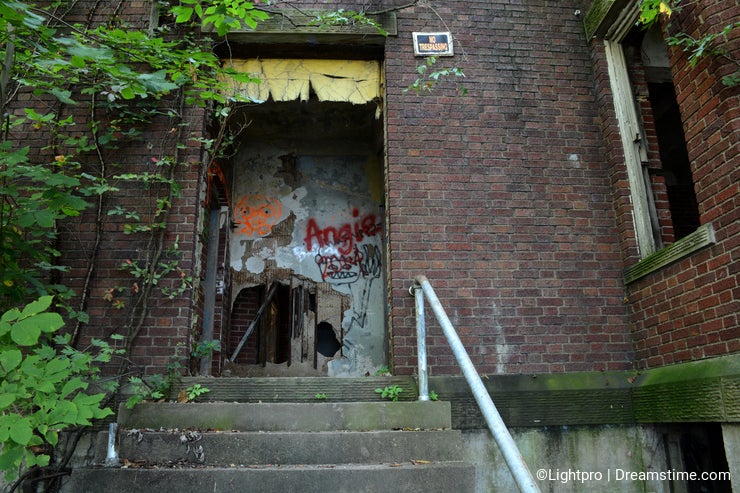 Some building are just too dangerous to enter. This house in an abandoned oil boom town has deteriorated to the point that it would be insane to enter, but exterior detail shots tell there own story.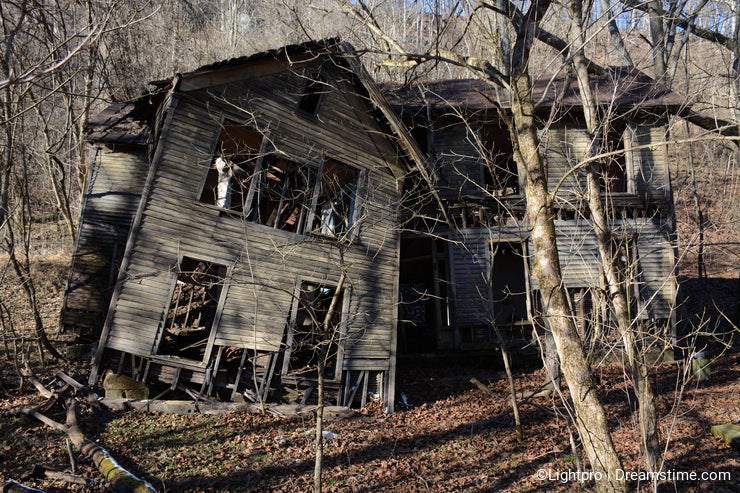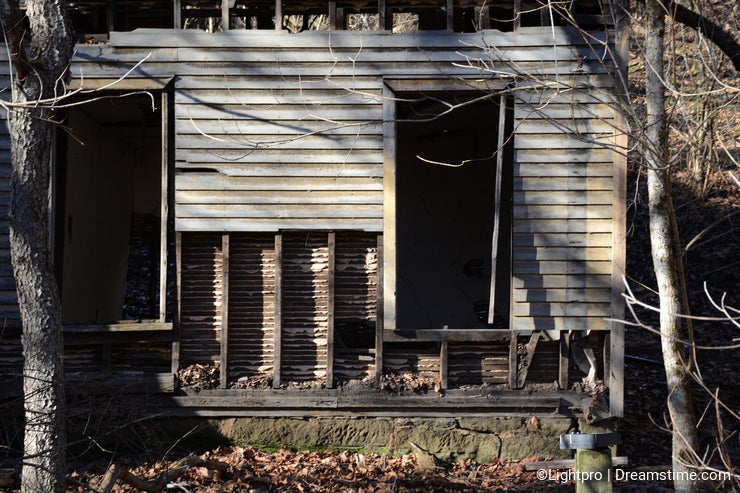 Sometimes the details outside the building can tell the story better than anything found inside. This image of a chair on the porch of an abandoned house in Appalachia brings the image of the past. A man sitting on the porch in his wooded paradise enjoying the peace and quiet of the wooded area his home sits in.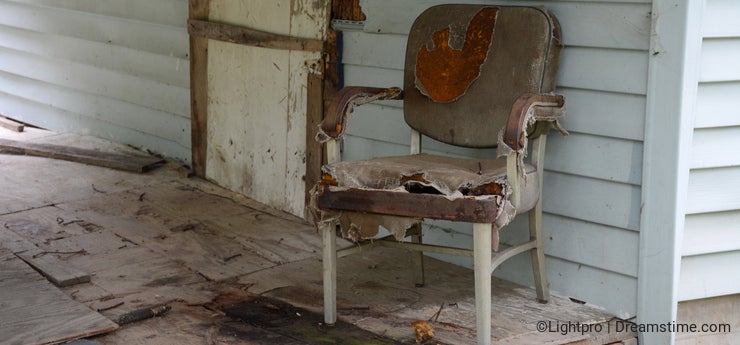 This hallway of an abandoned manufacturing building has become the squatting area of the homeless as well as the art gallery for the graffiti artists.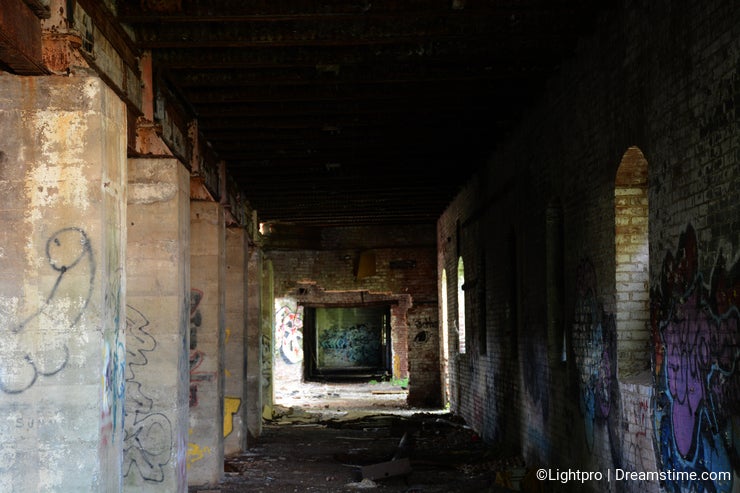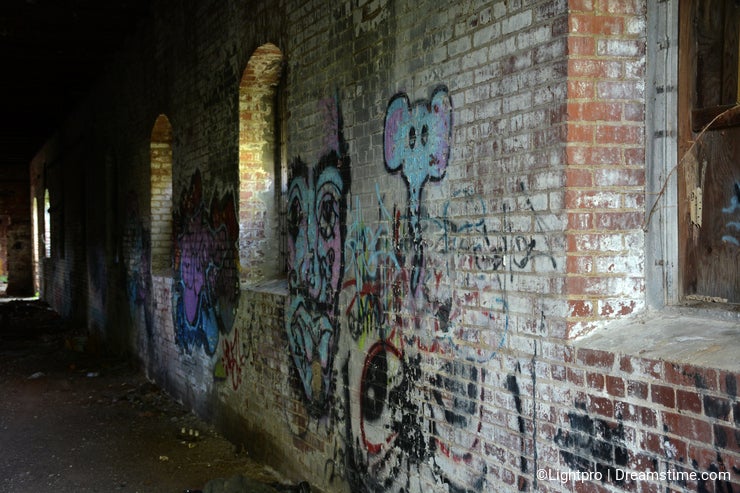 I would never suggest that any of you take the risks that I take in exploring a passion. There can be an element of danger and sometimes a risk of legal action. I carry a press pass with me as well as business cards explaining what I am doing on or in the property. You will run into this a lot...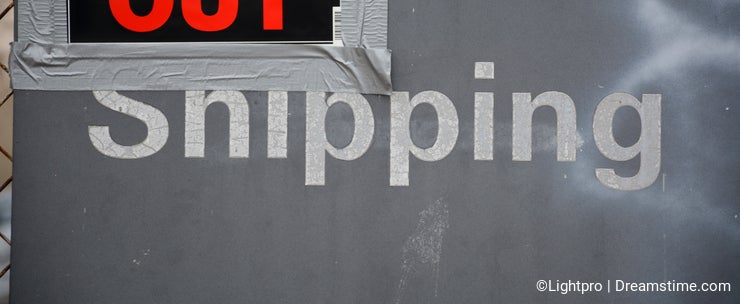 A press pass got me past this sign. 1 week after photographing this site, asbestos was discovered and access was cut off to even the demolition company.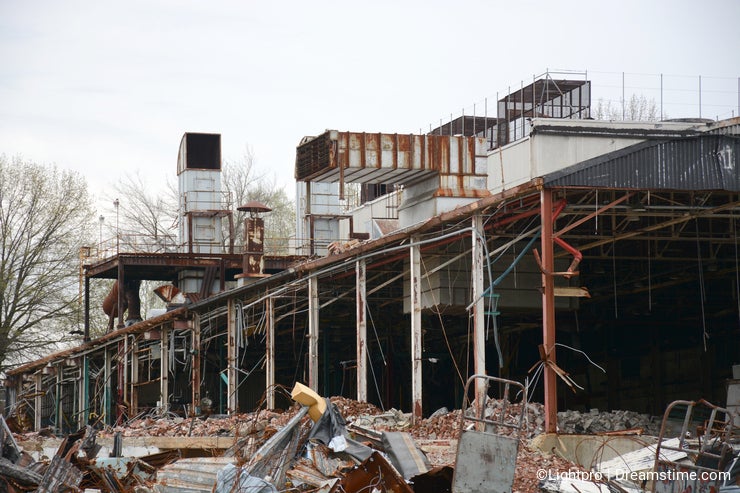 The dangers in pursuing this type of photography are more than possibly falling through a floor or being detained for trespassing. Check out the building through authorities before you enter. There could be health risks involved that you do not know about or legal implications that you don't want to know about. Take it from someone who has been thrown off more property than I care to think about, investigate and obtain proper permission before you wander a property. Be safe before you embark on this type of adventure. While the re4wards can be most satisfying, the price can be high for not doing the proper research.
Comments (10)
great pictures :)

The asylum is in weston and is a tourist attraction now. Would love to get in there though. And go where the tours dont go. Ok sis, now i know why you got along so well with the chickens! Haha!

I have seen several abandoned buildings I would love to photograph in Louisiana, but a healthy fear of snakes keeps me away. I too would love to see the asylum oics. You know there is one in Moundsville, WV. Don't know if its accessible or not.

Good article. West Virginia and Western PA are full of great abandoned site subjects.

Hi, Great topic;

Yeh, fascinating topic!

Love the photos. Goof luck with sales!

Thanks! The chair is my favorite too. Looking forward too seeing the asylum pics. Would love to find one to photograph.

I love this David! I'm fascinated with abandoned buildings, too! Have some really cool images of an abandoned asylum I explored with a friend, might check back on them to see if they are worthy of uploading when viewed at 100%.

Posted by

Felzum

on June 24, 2016

Hi

Great pics,

I like the photo with the old chair, any picture is talking a history.

Thanks for share
Comments (10)
This article has been read 864 times. 2 readers have found this article useful.
Photo credits: David Coleman.