Help save the Earth




posted on 21st of april, 2017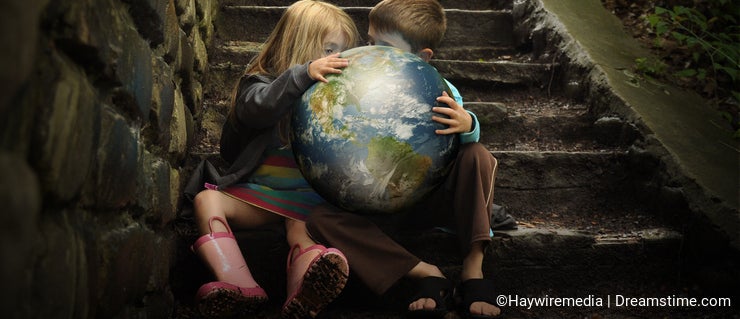 A friend of mine, who works in cost reduction, told me once that the easiest way to reduce costs is to shut off the lights when you leave the office. It's that simple. At the end of the day, if you work in an office building and nobody else needs the lights on, just shut them off. Don't wait for the cleaner to do it, don't leave it to an administrator, just push that button yourself. You save money for your company but, more important, you save energy. By saving energy, you help save the Earth.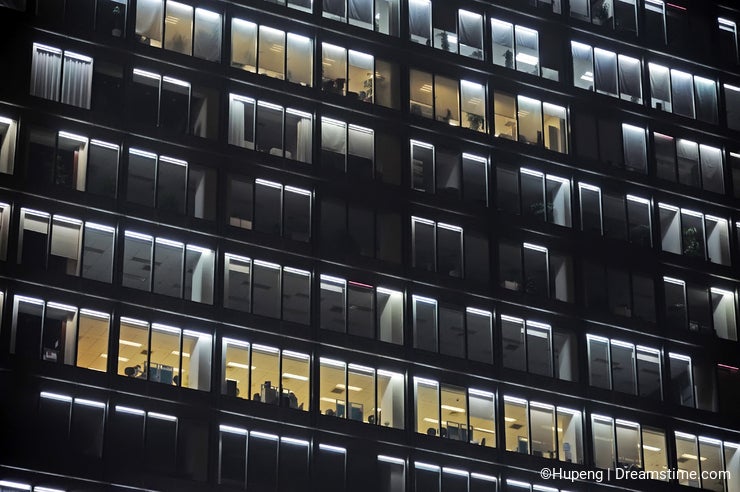 Every year, on April 22, we celebrate the Earth Day. If you're celebrating too, congratulations! It means you care. And if you care, you probably know by now why it is so important to preserve it and leave it nice and clean for the future generations. Here's a few more ways to save the Earth and show that you care about our beautiful planet:

Recycle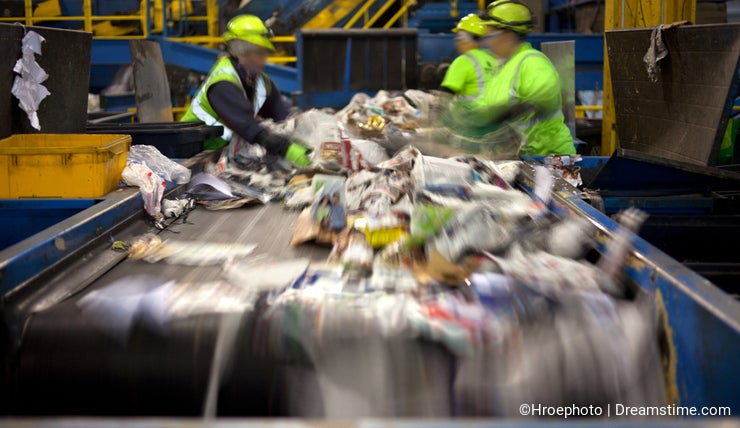 You know how they say, one man's trash is another man's treasure. Well, don't take it literally, but if we can still use our trash in another way, then why not? Plus, there are never enough jobs out there, so if we can help create some more in the recycling business, then it's a win for everybody.

Conserve water
 


You may not realize that there are plenty regions in this world that suffer from water shortage. Think about that before leaving the water running while you're washing the dishes for example. Try to fix any water leaks in your house and only wash full loads of laundry.

Use public transport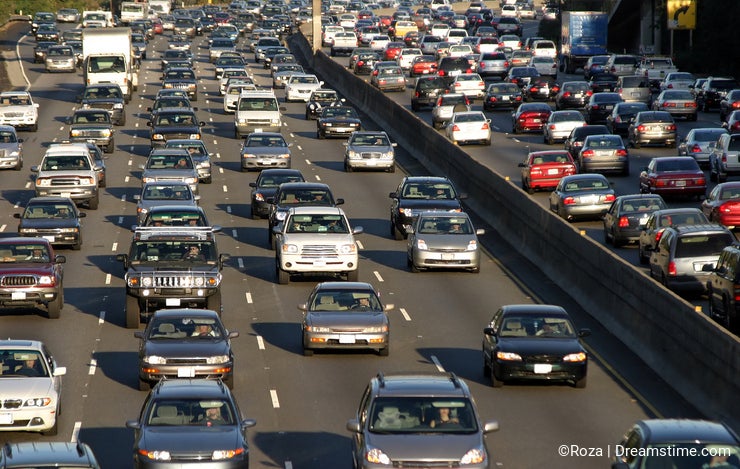 All the people in the photo above could fit in 2 buses. Imagine how that street would look if there were just two buses on it, one for each side. Plus, imagine how much time would be saved, and how much less pollution would be caused. Use public transport whenever you can, or even better, ride a bike to work every day.

Eat local food
 



Find local producers and buy your groceries from them, instead of imported food which may have traveled for thousands of miles to get on your table. You will help saving fuel, reducing pollution and, probably, will boost the local economy. And bring your own bags when shopping.

Plant trees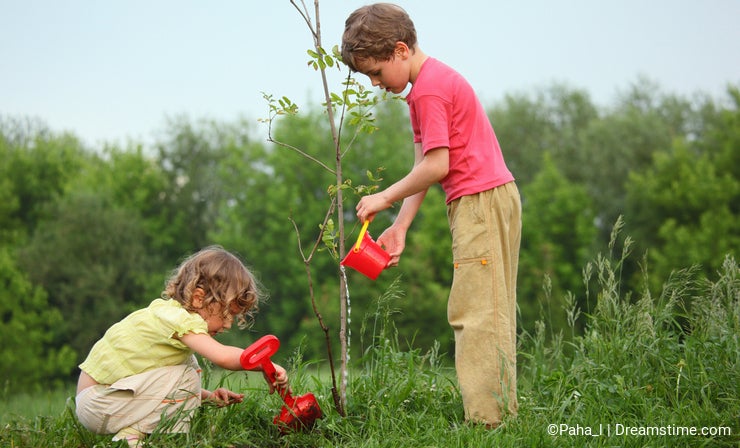 One of my dreams was to own a forest. I was thinking of buying one like 10 years ago, however, the more I'm getting older, the more I realize I should have started planting the trees right away. So, if you're having the same idea, learn from my mistake and start planting. In ten years you'll wish you have started now.

What other ways of saving the Earth do you know?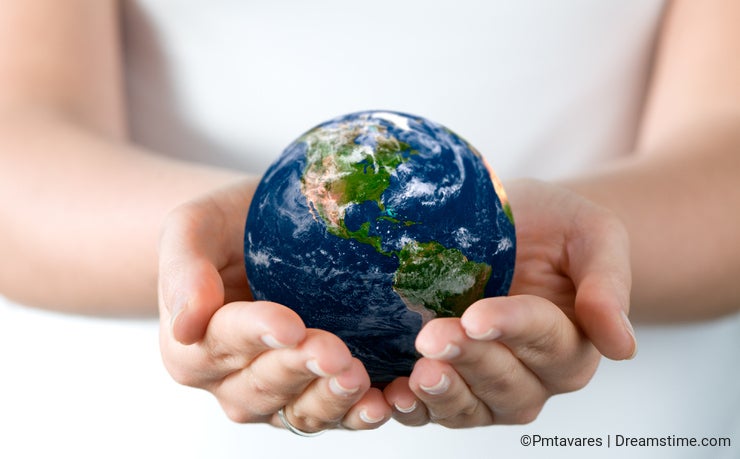 Comments (24)
Help save the Earth is very important for the population nowadays. Now, technologies are developing very rapidly, new cities are being built. You correctly write that a simple way to cut costs is to turn off the lights when you leave the office. This is such a seemingly insignificant act, but if it is done by thousands, hundreds of thousands, millions of people, then imagine how we will economize electricity! These are very excellent topics for presentation "How to save our Earth". This need to be presented in schools, colleges, universities, so that our children will not forget that it is necessary to promote a better world!

Always good to remind ourselves of things we can do to contribute to a better world. Other ways: catch rainwater for your plants; wash dishes by hand and save the rinse water for other uses; write lists on back of used envelopes; don't run ATVs on grass or under trees. It can kill tree roots. Another reason to local source your food is that it holds the local earth vibes plus you get more nutrition the fresher it is. Good article, great pics!

Thanks for sharing!Very good advice!I will try to form a good habit.

Posted by

Onime

on May 01, 2017

Great article

Thank you, you too. Soon I can plant some plants :-)
Nice photos.

Your computer monitor draws lots of electricity while in operation. When you are not at your desk for an hour or two, try shutting off the monitor display power even if you do not want to put your computer to standby. Also try to recycle your waste. Plastic bottles, paper etc.

Very nice article. You are right, we should be much more aware of the footprints we leave behind us. And there are some easy habits we can adopt right NOW (as you described very well yourself) which will make a huge difference.

I loved your blog, thanks for sharing.

i like to eat local food

good dear let us work together . i liked your idea of own a forest. more than that such a young blood is caring our mother earth , realy wonderful.

animal agriculture is the biggest polluter- why not cut down on the animal products you consume

Stay single, help eliminate humans, that will save the earth.

Great article. Pray for peace or it won't matter.

Great article. We all need to do as many things we can to preserverve our Earth. All of the things suggested here are easy, and if we can think of more, so much the better. Every little bit helps. There is only 1 Earth.....

Posted by

Dudau

on April 22, 2017

@Mykepiazza: I was born and raised in a polluted industrial city in Romania, where the population is more than 99.9% caucasian. So, I hope you understand why it didn't even cross my mind. I was just trying to find good pictures that could fit both the idea and the format of the blog, and I didn't skip any image just because it wasn't picturing a white person. If you have suggestions for other (good) images with more race diversity, that could properly fit both the idea and the cropping style, I'll be happy to take them into consideration and replace one or two images.

Many fish caught by sportsman now have to be released owing to conservation measures. 50 years ago you could keep a shad caught in the potomac river, now it is all catch and release. 50 years ago the fishing was free, now you have to have a license. If you fish, only take what is legal and what you can eat in a timely basis.[imgl]90695381[/imgl]

Great article and many useful suggestions! It takes effort to make a difference.

Very important message and very well written... Thank you for the article... :)

Thanks so much for raising this important issue. I was a bit disappointed though that there was not a person of color to be seen in any of the images. Environmental racism is a global problem and the U.S. is among the worst. You never see a polluting plant built in a rich or majority white part of town.

Thank you for keeping this issue in the forefront.

good article Viorel :)

Such a good article, thank you!

Posted by

Teyakp

on April 21, 2017

I totally agree with you...

Good article and beautiful photos! :)
Comments (24)
This article has been read 25054 times. 12 readers have found this article useful.
Photo credits: Haywiremedia, Huguette Roe, Hupeng, Martinjaud, Pavel Losevsky, Pinkomelet, Pedro Tavares, Roza.