Why a simple photo of no names flower can make 100 times download?




posted on 24th of may, 2017
22nd May 2017, I got the first photo which is download 100 times.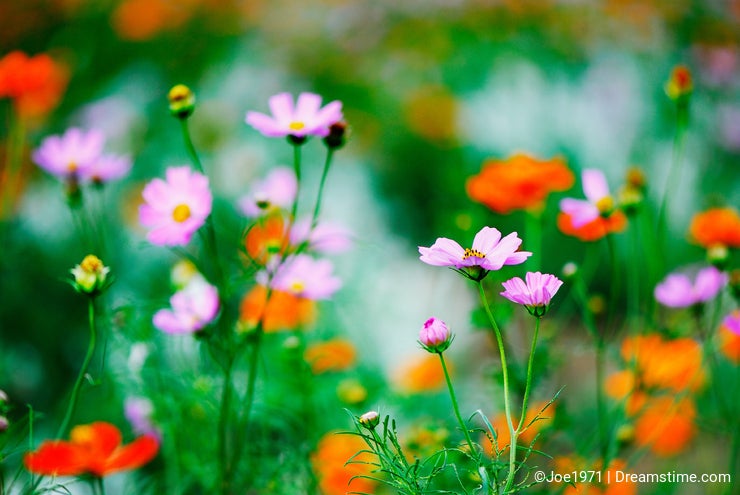 I should say I never guessed it real happened, because when I upload this simple photo, I just love it color as love that summer.

That was a hot summer, I drive to outside from my city.
My destination is a huge village of flower, I found a lot of flowers, some one bright like the sun, some one pure like the sky, but just these flower like quiet girl dancing in the wind.

I did not knew why I take my camera shoot it in that time, but I think its beautiful was so simply and free when I keep my eyes in the photo.

So I guess more than 100 persons like me, they love the simply life bloom in the summer.

Comments (32)
Posted by

Joe1971

on August 09, 2017

Thank you! @Nycscripts.

Simply beautiful. Congratulations on 100 sales.

Posted by

Joe1971

on August 05, 2017

Thank you! @Pouyaroma.

Posted by

Joe1971

on August 05, 2017

Thank you! @Etkai7.

very nice :)

Posted by

Etkai7

on July 26, 2017

Nice picture.

Beautiful flowers capture and nice portfolio, by the way!

Thank you! @Dimdim22.

I THINK ALL YOUR FLOWER PICTURES ARE SO BEAUTIFUL... I THINK ITS AWESOME THIS PICTURE SOLD OVER 100 TIMES! JUST A QUESTION, I NOTICED WHEN EVER I TRIED TO SUBMIT EXOTIC FLOWER PICTURES I ALWAYS GET A NOTE FROM THE EDITING DEPARTMENT TELLING ME THAT THE CATAGORY IS OVER THE TOP SATURATED NOW SO THEY WONT ACCEPT THE PICTURE. SO IS THE SECRET TO KEY WORD FLOWERS UNDER A DIFFERENT TITLE? I DID ALOT OF RESEARCH ON EXOTIC FLOWERS AND THE ONLY ONES THAT DREAMTIME WILL ACCEPT IS SOMETHING THAT HAS ALMOST ZERO OF THAT KIND OF FLOWER POSTED...I NOTICED YOU HAVE ALOT OF BEAUTIFUL FLOWER PICTURES SO KEEP UP YOUR AWESOME WORK......!

Thank you! @Teyakp.

Posted by

Teyakp

on June 14, 2017

Congraetes. And a photo is really nice... :)

Thank you! @Perstock.

Because it so nice :-)
Congrats!

Yes. Thanks for @Bradcalkins.

Congrats - you never know which photo will grab buyers' eyes and become popular!

Thanks for @BCritchley,@Maocheng,@Lostafichuk,@Thorken,@TheSlowWalkers,@Patrick57,@Seawatch1, @Lenutaidi,@Babar760, @Osmar01, @Ayguo93, @Photostock2015, @Aurelielemoigne, @Romanotino, @Jacqi, @Bobbrooky .

Beautiful image Bo Li, it just works, really well.

Posted by

Jacqi

on June 02, 2017

100 times is great! If you want to know the pink flowers are called Cosmos but the orange ones I can't tell.

Simplicity always, nice work

Congrats ! It's a very big milestone to sold 100 times a picture.

nice picture :)

A very nice image, colourful with focused item, good for variety uses. great stuff!

Photography is very beautiful in its simplicity. Bravo! ;)

Very,very hard to sell an image 100 times.[imgl]2828006[/imgl] This one was viewed 5200 times and sold 120 times.
And this is my best seller, [imgl]1738186[/imgl] viewed 14,155 times and sold 168 times.
They are both so-so images, but I guess they are needed commercially.

So beautiful! Maybe because sometimes buyers like this kind of blurry background....Anyway, great work, Bo Li! Congratulations and keep uploading!

That is a beautiful image. Simple and colorful. Just about perfect.

The images above and below are good images and although they are completely different they both have interesting content to look at, well done Bo Li and Thorken :)

It's a very nice photo, simple and effective.

Nice image.
Sometimes I´m also surprised, what photos are soled. For example I have doubted about this photo - and now it´s level 4 and my the 4th most soled photo...

Beautiful image!
Very colourful and very good representation of summer!

Pages:

1

2 >



Comments (32)
This article has been read 5336 times. 9 readers have found this article useful.
Photo credits: Bo Li.